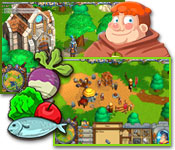 When two young spoiled heirs to the throne are banished from the comforts of their royal realm, they are tasked with traveling to three neighboring kingdoms, restoring their greatness, and demonstrating to their father, the king, that they are the rightful heirs to the throne. Help Prince Fenwick and Princess Catherine roam the countryside as they seek the guidance of friendly Kings, Countesses, Dukes, and loyal subjects in Westward Kingdoms!

Airport Mania 2: Wild Trips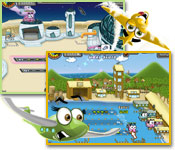 Return to the skies and visit incredible destinations in Airport Mania 2 - Wild Trips, a fun time management game! With whimsical music and visuals made to make you smile you're sure to enjoy the unique locations around the globe. Travel to the North Pole where you'll help Santa deliver presents, Monsterville where every day is Halloween, Tiki Taka Island where the runways are right on the water, and even the Moon!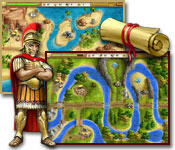 Follow a romantic story, explore barbarian lands, win recognition, and achieve success in Roads of Rome, a fun Time Management game! You are the only one who can help Victorius accomplish lots of challenging tasks, and marry Caesar's daughter, the young and beautiful Julia. Bring Roman spirit and culture to the barbarians, build roads, and prove that you are the best Roman legionary in the whole empire!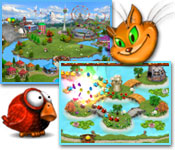 Build up Birds Town using incredible powerups, gorgeous gems, and more in this incredibly fun Marble Popper game! Set your feathered construction workers on to different tasks and erect bodacious buildings. Avoid the conniving cats that will do everything they can to gobble up your builders! Take on mesmerizing minigames and succeed in Birds Town!

Tasty Planet: Back for Seconds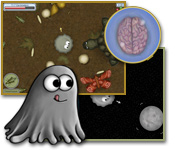 Gobble up the entire Tasty Planet in this fun and exciting Adventure game! Grow in size and take on even more delectable items as you storm through level after level as an extremely hungry blob of grey goo. Start off in a small science lab, but take on the entire city in Tasty Planet - Back for Seconds. Track down new treats and take over the Tasty Planet!